ABOUT

THE VOLCANIC LEGACY SCENIC BYWAY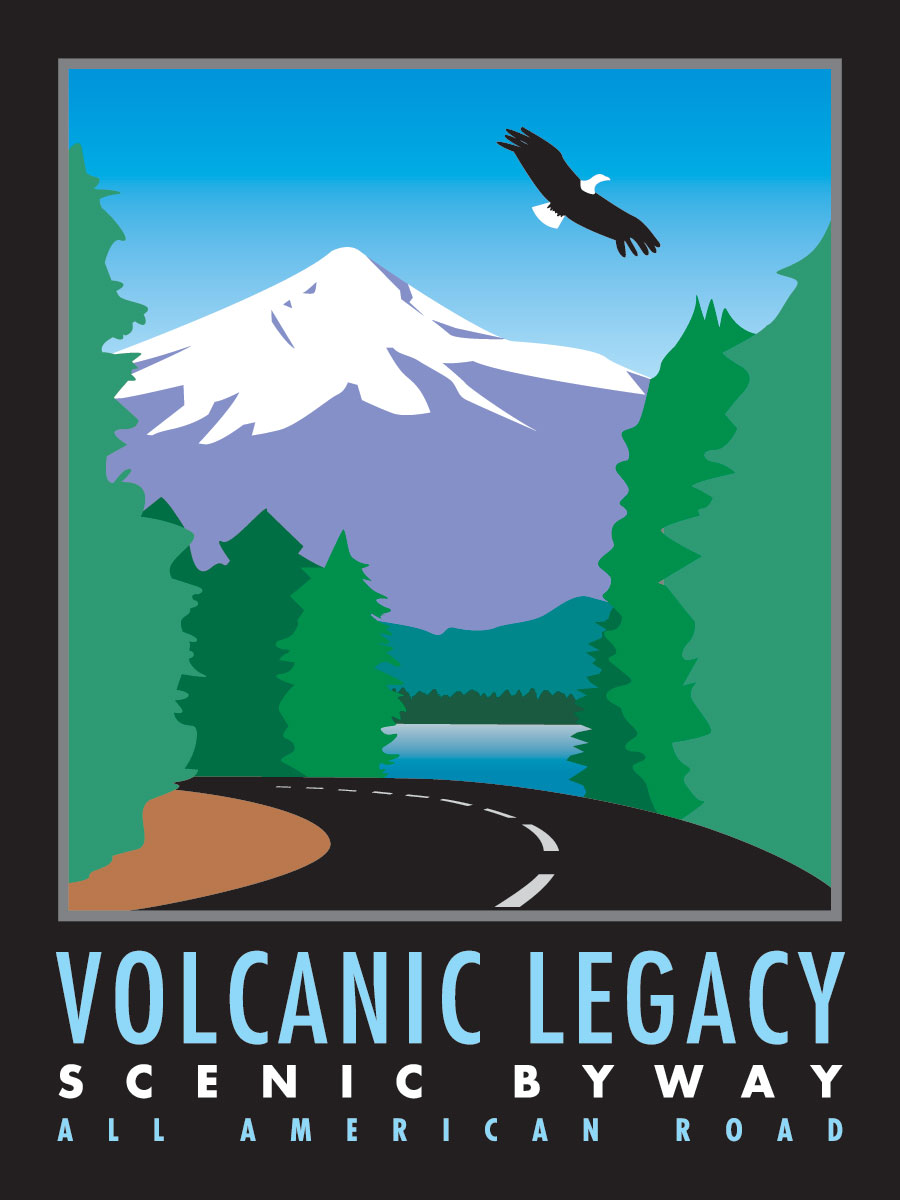 The unique byway region has been molded by its fiery volcanic past over millions of years.  The landscape is dominated by soaring volcanic peaks, expansive lava flows, lava tubes, caves, spatter cones, bubbling mudpots, and steaming fumaroles waiting to be explored.  It is one of just 42 All-American Roads in the United States, the "crown jewels" of the nation's highway system, bookended by awe-inspiring Lassen Volcanic National Park and Crater Lake National Park.
The byway travels through dense, mountainous forests, across broad wetlands, along clear streams, and through pastoral farms and ranches.  The Cascade volcanoes are clearly the star attraction, and 14,179-foot Mount Shasta is the king.  Its snowy crown can be seen from nearly any hilltop between Redding, California and Crater Lake National Park.  Along your drive, you will also see Brokeoff Mountain, Lassen Peak, Burney Mountain, Medicine Lake Volcano, Mount McLoughlin, Mount Scott, and many other volcanoes.
Look beyond the magnificent views and learn about the byway's geologic history and natural resources.  The mosaic of shallow lakes, rivers, marshes, and grasslands in Klamath and Siskiyou counties forms one of the nation's top birding hotspots.  A series of wildlife refuges beneath the silhouette of the mountains offers bird diversity that will captivate you.  Migratory waterfowl number in the millions during spring and fall months at the refuges.
Communities along the byway are eager to host you.  Spend a week or more to really absorb all the destination has to offer.  Wonderful museums and historic buildings take you back in time, or visit a community park to picnic, relax, and let the kids romp.  Numerous trails let you soak in the unforgettable scenery and reveal the region's complexity.  Along your journey, you will see the four types of volcanoes that exist in the world and learn how they shaped the byway's incredibly scenic landscapes.